Meet Dr. William Parks
Choosing the Natural Path
I decided to become a chiropractor after being involved in a couple of car accidents and having some sports-related injuries during high school. My mom had taken me to see a medical doctor. I was prescribed pills that left me feeling foggy and unable to function. After just two days, I stopped taking them. My older brother had a friend who was a chiropractor and after just a couple of adjustments I felt 100% better!
I returned to the medical doctor after seeing the chiropractor. The medical doctor assumed that the pills were working because everything was improving. I told him that I wasn't taking them anymore and that I had gone to see a chiropractor. Surprisingly, the medical doctor said that it seemed to be working and that I should keep seeing the chiropractor.
A lightbulb went off for me at this time. If chiropractic worked for me, it would work for others, too. I never liked taking pills and covering up my symptoms. I'd rather have my body function the way it was intended to. My chiropractor ended up convincing me that chiropractic was the right path for me.
Learning from the Best
Originally from Westchester County in New York, Dr. Parks headed south to attend Sherman College of Chiropractic in South Carolina. Dr. Parks chose Sherman because of the people who were instrumental in starting the college, including founder Dr. Thom Gelardi, as well as Reggie Gold, Irene Gold, Joe Felicia and Guy Riekeman. "I felt Sherman was the next fountainhead of chiropractic."
After his graduation, Dr. Parks took the Michigan boards a month after he had received his degree. He had offers to become an associate chiropractor at several clinics. After choosing one, Dr. Parks worked in the office for two years before purchasing the practice that is now known as Parks Chiropractic Health Center.
Helping You to Live Better
Chiropractic lets the body do what it's meant to, rather than masking symptoms."
Dr. Parks enjoys helping people with a natural approach. He compares preventative chiropractic care with regular dental treatments. "Once you put the time in to take care of your teeth, you have a little more ownership. In chiropractic, you go through initial intensive care to get things fixed. If you stop, you could start sliding back and begin all over again a few months or a year down the road. I like to see the transition in patients' thinking as they go through the treatment protocol."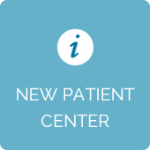 To continue learning the best ways to help patients, Dr. Parks has furthered his education by taking regular courses. He holds several qualifications that serve as a complement to his Doctor of Chiropractic:
Certified in the Webster Technique
Fellowship in the International Chiropractic Pediatric Association
Fellowship in Advanced Spinal Biomechanical Engineering (ASBE)
Trained in Activator Methods®
Trained in Koren Technique utilizing ArthroStim®
The low-force Koren technique gives Dr. Parks a powerful way to help our patients heal. Rather than giving manual adjustments while a patient is lying down, we offer instrument-based adjustments that can be applied while sitting, standing or even in movement. There's no twisting or popping involved, and these techniques can be used on patients of all ages.
Enjoying and Supporting the Monroe Community
Dr. Parks enjoys spending time with his family outside of the office. He and Julie, who works at Parks Chiropractic Health Center, have two adult daughters. His older daughter lives just outside of Toledo and works as a graphic arts web designer. His younger daughter lives in Dearborn and works in downtown Detroit. Dr. Parks likes going photography, cycling, golfing and spending time outdoors.  Our family enjoys taking day trips together. You can also see them spending time around Monroe County and participating at community events.
Parks Chiropractic Health Center supports various charitable organizations throughout the year. We're proud to support the Salvation Army, other area churches and we hold regular food drives during the year to support local food banks.
Find out more about your body's natural healing abilities by scheduling a free consultation today! Use your insurance benefits and let us file your claims for you.
---
Chiropractor in Monroe | (734) 242-6200